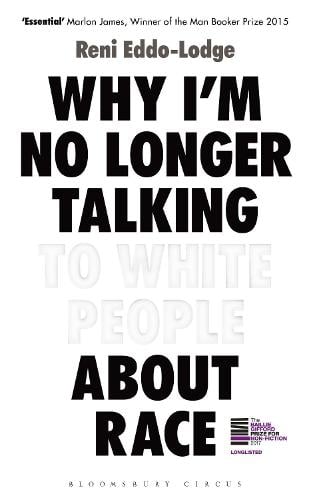 It's time to take off the tinted glasses, remove the blinkers and the ear muffs.
Take the red pill, not the blue pill.
I feel that this is an important book – important enough to become a mandatory curriculum book in every school in the country.  For the questions and issues it raises are compelling enough to activate a change in future generations.
There are hard truths and fundamental messages within this book, e.g. "We don't live in a meritocracy and to pretend that simple hard work will elevate all to success is an exercise of wilful ignorance."
The chapters :
Histories                                            – "History only remembers the winners", an eye-opening discourse on how our perception of history has been edited and warped
The System                                        – Describes and dissects the structural racism that exists around us and within us
What is White Privilege?               – A term often used, but always understood and is there a common consensus of what it means?
Fear of a Black Planet                     – The age old hyperbole of the white British becoming a minority in a few generations and the rabid fear of multiculturalism in this country
The Feminism Question                – How the feminist movement seems unable to cope with intersectionality
Race and Class                                   – The continuous fallacies of the age old class system versus the more realistic view of class and how appending "white" makes all the difference
There's No Justice, Just Us            – What on earth do we do?  Small step changes and challenges to the norm, question and challenge the default white position – the book raises hard questions within each of us and allows us the grace to make our own decisions on what we choose to do about it.
2 quotes I'd like to share, although I could quote this book many more times:
"The mess we are living in is a deliberate one. If it was created by people, it can be dismantled by people, and it can be rebuilt in a way that serves all, rather than a selfish, hoarding few."
"The idea of white privilege forces white people who aren't actively racist to confront their own complicity in its continuing existence. White privilege is dull, grinding complacency. It is par for the course in a world in which drastic race inequality is responded to with a shoulder shrug, considered just the norm."
Whilst none of this makes for easy or comfortable reading, the author's tone, whilst passionate, is elegant and even handed throughout.
It has already changed my outlook and I would recommend this book to anyone.
And I will leave a final quote here:
"Every voice raised against racism chips away at its power. We can't afford to stay silent."
My Rating: 5/5